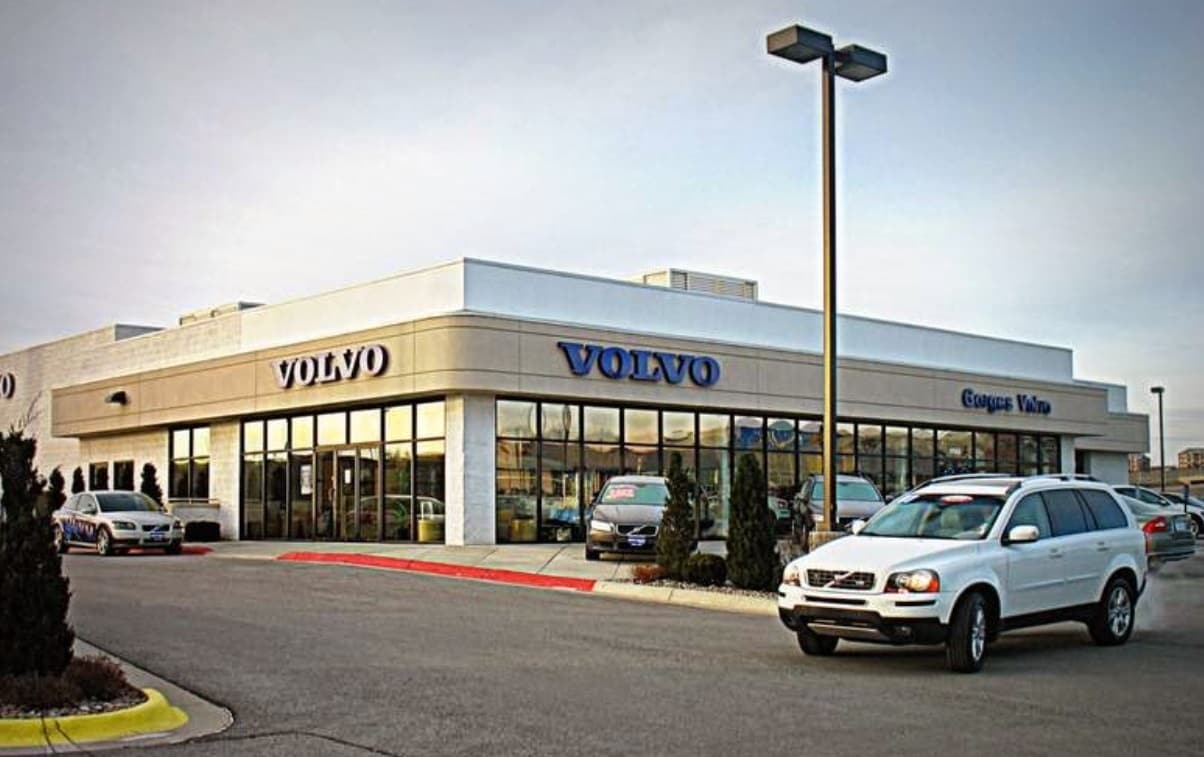 We Want to Make Buying a New Car Fun Again! Learn About Gorges Volvo Cars- Proudly Serving Omaha, Lincoln NE, Fremont NE, Sioux City & Council Bluffs IA

Gorges Volvo Cars has been recognized as the preferred Volvo dealer serving our region since 1957. Back then our founder Fred Gorges and his 2 brothers first formed a relationship with Volvo in Wichita Kansas, where the Gorges brothers operated a successful import business. When they were approached by Volvo to start selling cars in the United States, Gorges Volvo Cars was born.

After some time in Kansas, Gorges Volvo Cars eventually relocated to Omaha where we've continued our successful business for 30 years. We attribute the success of our new and used Volvo dealership over the last three decades of serving Omaha, Lincoln NE, Fremont NE, Sioux City and Council Bluffs IA, to the fact that we are 100% dedicated to maintaining our strong family values and extending those values to our customers.  Read our customer reviews here.

Because Gorges Volvo Cars is so dedicated to extending our values to each and every customer who walks onto our showroom floor, we're continually developing and creating programs that truly enhance our customer's Volvo purchase and ownership experience. One such program includes our popular Rewards Program which allows our customers to earn points that they can then use towards the purchase of a new  Volvo, like  the much-loved Volvo XC60, XC90, S90, V90, S60 and V60, or a Gorges Volvo Cars-approved certified pre-owned, or other used vehicle. You can even use the points you earn towards your next scheduled Volvo service at our Omaha Volvo repair and service center. We even have an exciting Volvo Service Savings Card Program. As a member of this program you will receive a personalized $500 savings card, and in addition to saving money each time you use your card, you will also receive bonus offers that are only available for Savings Card Members.

To find out for yourself what makes our Volvo dealership second to none, we invite you to visit us today! Whether you're searching for a new or used Volvo, curious about finance options, looking for Volvo parts, or something in between, contact us with all your questions at 866-939-8590. We are located at 17665 Burt Street in Omaha and are thrilled to have you join the Gorges Volvo Cars family.

"If somebody comes to our dealership I think the thing that they're going to recognize with Gorges Volvo Cars, is because we are a family owned dealership, and we do have those family values, that we treat people like family. Our goal is to make it fun again when you purchase a car from Gorges Volvo Cars."